Learn to create 3D animations, game art, and visual effects with Blender 3D
How to download Blender, and where to get started with CG Cookie.
Learn Blender
Blender is the world's #1 open-source 3D software, free to download and use, forever.
Used on AAA games like Smash Bros (Nintendo), TV shows like Westworld (HBO), and feature films like NextGen (Netflix). NASA engineers use it, too!

CG Cookie has been teaching, building an creating in Blender for more than a decade. 
Browse Blender Courses
Learn Blender the Smart Way, At Your Speed
As a Citizen member, follow a playlist, connect with CG Cookie via live streams, or explore our full library on your own.
Get help from real people
Don't do this alone. Join our discord channel, ask questions in the forum, and share your work in the gallery for feedback. 

The Cookieholics never sleep!
Have a Blender question? Join a community of characters, err artists
With a long-running training crew and a tight-knit community, we want to get to know you. 

Say hello in our Blender community forum!
Have a clear roadmap, walk it at your speed
No more guessing what to do next. Follow a guided Blender Playlist to build your 3D skills with purpose, step-by-step.

Learn what to take next. 
Test what you've learned with team graded exercises
Make your new knowledge stick. Complete quizzes, take interactive exercises, and get instructor feedback to skyrocket your skills.

Way better than Youtube comments. 
Download a prepared rig and start animating today.
As a Citizen member, gain access to resources to help you learn Blender quicker!

Download a rig or a model to help you learn Blender faster. 
Watch the Blender Basics
If you're new to Blender, looking for tutorials, or want a refresh of the Blender basics, you've come to the right place. This crash course will help you learn the essentials of Blender, the world's coolest 3d software.
Stream the Blender Basics
Artists like you make CG Cookie their choice for learning Blender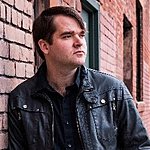 I'm really grateful that I signed up for CG Cookie. I was an absolute beginner with no previous experience with Blender when I discovered this awesome website and now I have learned so much from these expert teachers. From the Fundamentals of Blender to the advanced course, CG Cookie is accessible for anyone with any level of 3D experience.
Before using CG Cookie I was struggling to find a productive learning flow. With their structured course content, my skill level has increased 10-fold. I signed up for the yearly subscription and I still don't think I will get through all the videos. There is so much content to learn from. A+ service and I will be continuing my training with them along my 3D career.
Go beyond watching videos on YouTube.
Stream 100's of Blender tutorials, ask questions and get feedback from peers. It's the membership all Blender artists should have. 
Blender 3D Modeling and Animation F.A.Q.
Where can I download Blender?
Blender is free to use, free to share, and free to sell your work 3D software. 
Head over to
http://blender.org
to download your copy. Available on Windows, Linux and macOS. 
What is CG Cookie?
We're a small crew of humans creating tasty Blender training + add-ons for the global Bender community to consume through this online learning platform. Our instructors are here to answer your questions and point you in the right direction to achieve your personal success with Blender.
Stream Blender tutorials, ask questions, challenge yourself with an exercise and share your work in the student gallery. 
Happy Blending! 😎
What are my job prospects as a 3D artist?
3D is omnipresent in today's world, going far beyond games and movies. Think about advertising, scientific visualization, VR, 3D printing, archviz or product design...the world of 3D is endless, touching hundreds of industries. With it comes a huge demand for competent 3D artists and it's only going to grow.
Can't I just learn Blender from YouTube videos?
You certainly can! But be aware that you could spend a lot of time searching, watching videos of fluctuating quality, and may end up learning a workflow that's far from optimal. CG Cookie takes the guesswork and frustration out of the process so you can get started learning the right way, right away.
How long until I create my first model?
We give you the know-how, but the rest is up to you and your commitment. If you take your learning seriously and stay on track, you will be able to start visualizing your ideas, regardless of how good they come out, in a few days or less.