CG Cookie Helps You Learn Blender
Our community is making awesome stuff with the guided help of our professional instructors.
Recently Released Blender Training
Think of CG Cookie as your online school for Blender. As a Citizen subscriber gain instant access to our Blender Library of streaming tutorials and bounce ideas and questions off of the community.
Trusted by some really cool humans using Blender
CG Cookie is a small bootstrapped crew, founded on a laptop during a morning train ride commute, passionate about helping you succeed with Blender.  We don't grow by mass funding, we grow by helping you.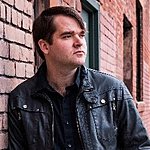 I'm really grateful that I signed up for CG Cookie. I was an absolute beginner with no previous experience with Blender when I discovered this awesome website and now I have learned so much from these expert teachers. From the Fundamentals of Blender to the advanced course, CG Cookie is accessible for anyone with any level of 3D experience.
Before using CG Cookie I was struggling to find a productive learning flow. With their structured course content, my skill level has increased 10-fold. I signed up for the yearly subscription and I still don't think I will get through all the videos. There is so much content to learn from. A+ service and I will be continuing my training with them along my 3D career.
I work as a 3D Artist and studying at CGCookie was crucial to achieving this goal. It's not only a school to improve my skills as 3D artist, but also a acommunity where people help each other.
I've been a member of CG Cookie for about 5 years. I've always been so impressed with the quality and breadth of the courses available, it's very easy to find something new to learn and have fun with. Another aspect that I love is the sense of community, it's great to chat with other artists on the forums and see what people are up to in the Gallery.
Blender Stories, Features Overviews and Written Tutorials
Looking for inspiration? Read a member's story, review the latest features in Blender and or dig through an old-school written Blender tutorial to expand your experiences with Blender. 
This lifetime member made the transition from Blender as a hobby to Blender as a tool for his business.
In our new series we introduce long-term members of CG Cookie community. Let's get to know each other! Our first featured member is Martin Starchel.
The tools section of the CG Cookie business is moving over to our newly created sister company, Orange Turbine, which is a specialized consulting firm that helps companies integrate Blender into their production pipelines.
Frequently Asked Questions
What is CG Cookie?
We're a small crew of humans creating tasty Blender training + add-ons for the global Bender community to consume through this online learning platform. Our instructors are here to answer your questions and point you in the right direction to achieve your personal success with Blender.
Stream Blender tutorials, ask questions, challenge yourself with an exercise and share your work in the student gallery. 
Happy Blending! 😎
Where can I download Blender?
Blender is free to use, free to share, and free to sell your work 3D software. 
Head over to http://blender.org to download your copy.  Available on Windows, Linux and macOS. 

What could I create with Blender?
As the most downloaded 3D software, Blender could be used to create a variety of creations. 
Blender is used on AAA games like Smash Bros (Nintendo), TV shows like Westworld (HBO), and feature films like NextGen (Netflix). NASA engineers use it, too!
In the end it's up to you and your imagination! Happy Blending. 
Start Learning Blender Today!
Stream 100's of Blender Courses, Ask Questions and Get answers.
Get Started Today
Annual membership for $288, Start today with a 30-day satisfaction guarantee.