★★★★★
CG Cookie Customer Reviews
As a small boot-strapped project, we only grow when we provide value to our members. Read through what a few members have shared over the years, or submit your own!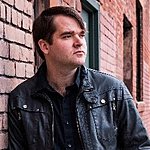 I'm really grateful that I signed up for CG Cookie. I was an absolute beginner with no previous experience with Blender when I discovered this awesome website and now I have learned so much from these expert teachers. From the Fundamentals of Blender to the advanced course, CG Cookie is accessible for anyone with any level of 3D experience.
Before using CG Cookie I was struggling to find a productive learning flow. With their structured course content, my skill level has increased 10-fold. I signed up for the yearly subscription and I still don't think I will get through all the videos. There is so much content to learn from. A+ service and I will be continuing my training with them along my 3D career.
I work as a 3D Artist and studying at CGCookie was crucial to achieving this goal. It's not only a school to improve my skills as 3D artist, but also a acommunity where people help each other.
I've been a member of CG Cookie for about 5 years. I've always been so impressed with the quality and breadth of the courses available, it's very easy to find something new to learn and have fun with. Another aspect that I love is the sense of community, it's great to chat with other artists on the forums and see what people are up to in the Gallery.
It's all about the learning, right? CG Cookie lessons and courses have always had an organic approach. This is the place I've found where the teachers teach with most passion, none of that corporate, broad strokes, hurried up feel to anything. Teachers take their time to dive deep into concepts and learning becomes so much easier. Come for the tutorials and stay for the tutorials, but then also discover a freaking cool community.
CG Cookie was key in taking my art from "meh" to "Muahaha!". There are helpful and engaging instructors who actually give you constructive feedback, along with supportive community members. Add the well-structured and high-quality learning flows & collabs, and it is easy to say that I have found my home at The Cookie.
CG Cookie provided the foundational tools I needed to fulfill my goals in 3D animation. The staff and community have been incredibly helpful with answering questions and breaking through those walls we all hit when learning something as massive as CG art.