Everything you need to be successful and have some fun with Blender
Become a Blender master with in-depth courses and personal instructor feedback + all of the below.👇
$24 a month (billed annually $288)
Get critical feedback from the CG Cookie team on Exercises
Stream all 100+ Blender courses
Download HD videos of lessons and project files
Ask questions on video lessons & in the community forum
Access to 40+ Blender Rigs and Models to learn from
Follow along in guided content Playlists
Upload images to student gallery + personal portfolio page
Become a member for $288/annually to gain instant access to our entire library of Blender content, lean on our team for feedback + stream any new courses we release while your account is active. Sound good?
Start today with a 30-day satisfaction guarantee.
We've been trusted to help some really cool people learn Blender. 👇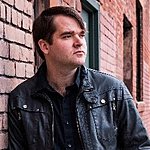 I'm really grateful that I signed up for CG Cookie. I was an absolute beginner with no previous experience with Blender when I discovered this awesome website and now I have learned so much from these expert teachers. From the Fundamentals of Blender to the advanced course, CG Cookie is accessible for anyone with any level of 3D experience.
Before using CG Cookie I was struggling to find a productive learning flow. With their structured course content, my skill level has increased 10-fold. I signed up for the yearly subscription and I still don't think I will get through all the videos. There is so much content to learn from. A+ service and I will be continuing my training with them along my 3D career.
I work as a 3D Artist and studying at CGCookie was crucial to achieving this goal. It's not only a school to improve my skills as 3D artist, but also a acommunity where people help each other.
I've been a member of CG Cookie for about 5 years. I've always been so impressed with the quality and breadth of the courses available, it's very easy to find something new to learn and have fun with. Another aspect that I love is the sense of community, it's great to chat with other artists on the forums and see what people are up to in the Gallery.
🤔 Frequently Asked Questions
Why an annual subscription?
This is the most sustainable approach for us. We want to make sure we are able to educate Blender users for years to come.
What is CG Cookie?
We're a small crew of humans creating tasty Blender training + add-ons for the global Bender community to consume through this online learning platform. Our instructors are here to answer your questions and point you in the right direction to achieve your personal success with Blender.

How does this work?
With your Citizen subscription to this site, you'll be able to stream 100+ Blender video training courses, ask questions and get answers from a knowledgeable community.
The site offers Playlists to walk through what to take next. Not sure what to take, ask!
Do you offer group accounts?
The more cookies the better right? If you have a team of five or more Blender fanatics, we offer annual team subscriptions at a substantial discount. [email protected] .

What is your refund policy?
As a customer, we want to make sure you're happy with your membership on CG Cookie, but we recognize that occasionally there can be complications. We've got you covered. We offer a 30-day money fair refund policy. Read the full policy.

Not ready to commit just yet? 
Grab a course ala carte from our
Blender Market shop
. If you love it, you can convert that purchase to a subscription to get access to the rest of our courses, our instructors and our community. Contact
[email protected]
to redeem the amount you paid for the course and apply it to a membership.
Are you ready to join CG Cookie and get started on your Blender journey?